Super Classic Hubs
Built on the base of the Classic Hub and incorporating a Hardened Axle Plate containing a CNC machined axle pattern. The plate is securely held in place by (6) Flat head, countersunk allen bolts.
Available for tractors that have smooth axles with a single or dual keyway as well as other tractors with Splined axles.

​Splined hubs are ONLY available in the Super Classic Series or Performer Hub Series

Hub plates come STANDARD with threaded holes to use factory 9/16" x 18 fine thread lug bolts. Other custom thread sizes can be special ordered.


​STUDS are an optional UPGRADE.

Include a deeper pilot flange for additional rim support and transfer the weight of the tractor from the rim directly to the axle.
Super Classic Hubs are NATPA Div 2 LEGAL!
Weigh approximately 32 lbs per side!!!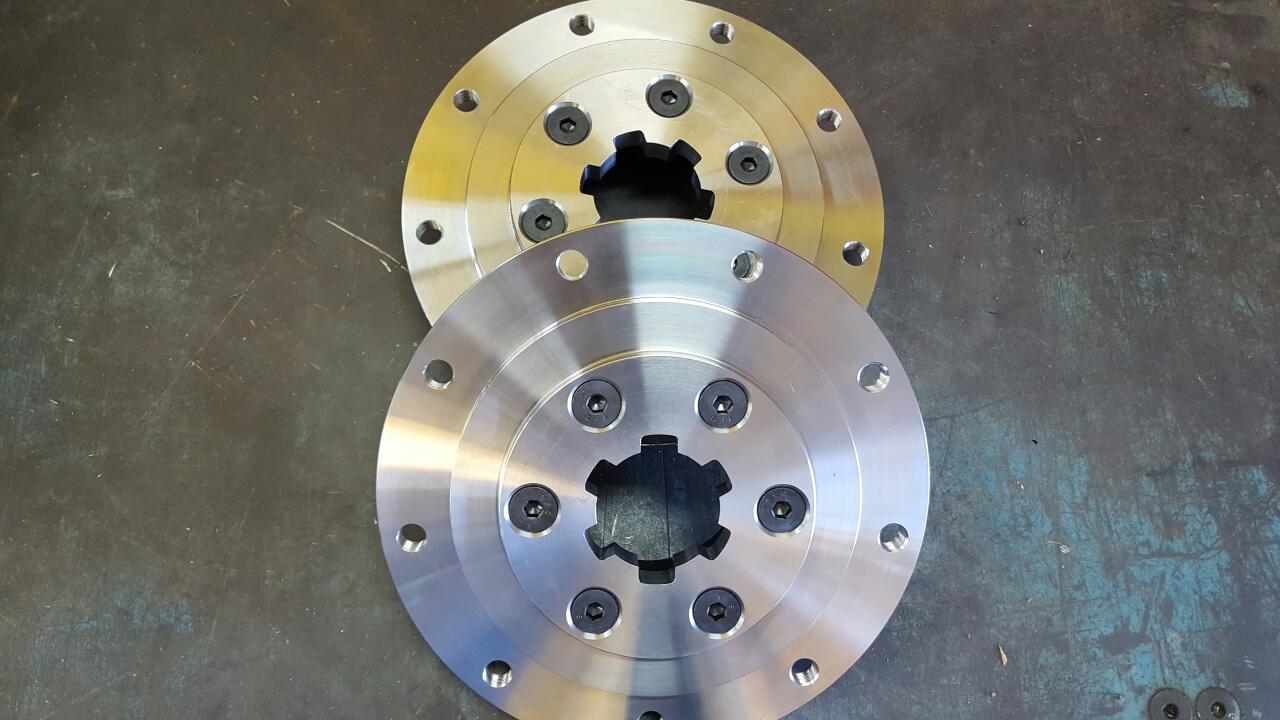 Applications
Naturally aspirated (Stock or Open RPM) Antique, Classic, and V8 Tractors
MPH and Open classes.
Rated for 500HP up to 10,000 lbs
Looking for a hub designed for HEAVIER weight classes or running a Turbo?
Go the next tab!